NOVEMBER:

17: Isaac Hanson (Hanson) (1980)
17: Ben Wilson (Blues Traveler) (1967)
17: Ronny DeVoe (New Edition / Bell Biv Devoe) (1967)
17: RuPaul (1960)
17: Harry Rushakoff (Concrete Blonde) (1959)
17: Jim Babjak (The Smithereens) (1957)
17: Martin Barre (Jethro Tull) (1946)
17: Gordon Lightfoot (1938)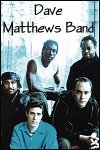 Who do you want to be inducted into the Rock & Roll Hall of Fame in 2020? The nominees are Pat Benatar, Depeche Mode, Doobie Brothers, Whitney Houston, Judas Priest, Kraftwerk, Dave Matthews Band, MC5, Motorhead, Nine Inch Nails, Notorious B.I.G., Rufus featuring Chaka Khan, Todd Rundgren, Soundgarden, T Rex, and Thin Lizzy. Check out past Rock & Roll Hall of Fame Inductees.